Number 7 is an Engleman Spruce and East Indian Rosewood guitar with a Honduras Mahogany neck and Rosewood Fingerboard.  Comes with Gotoh Premium Tuners with black rollers.  Designed on the plantilla used by my mentor Peter Oberg, with seven fan braces, closure bars, and a Ramirez treble cutoff brace.
645mm scale length, 52mm nut, 43mm center to center string spacing at nut.  Partial 20th fret for upper 2 strings.
Sold
Here's a link to a few sound clips played by myself on this instrument (sorry I'm not a better player!)  Recorded on a Zoom H2 without any equalization or modification. The music player works well with most browsers, but oddly doesn't work with Internet Explorer 11.
CL007 Tarrega Lagrima (first half):
CL007 Sagreras Vol 3 Lesson 1 (first half):
CL007 Sagreras  Vol 2 Lesson 10 (first half):
Full view: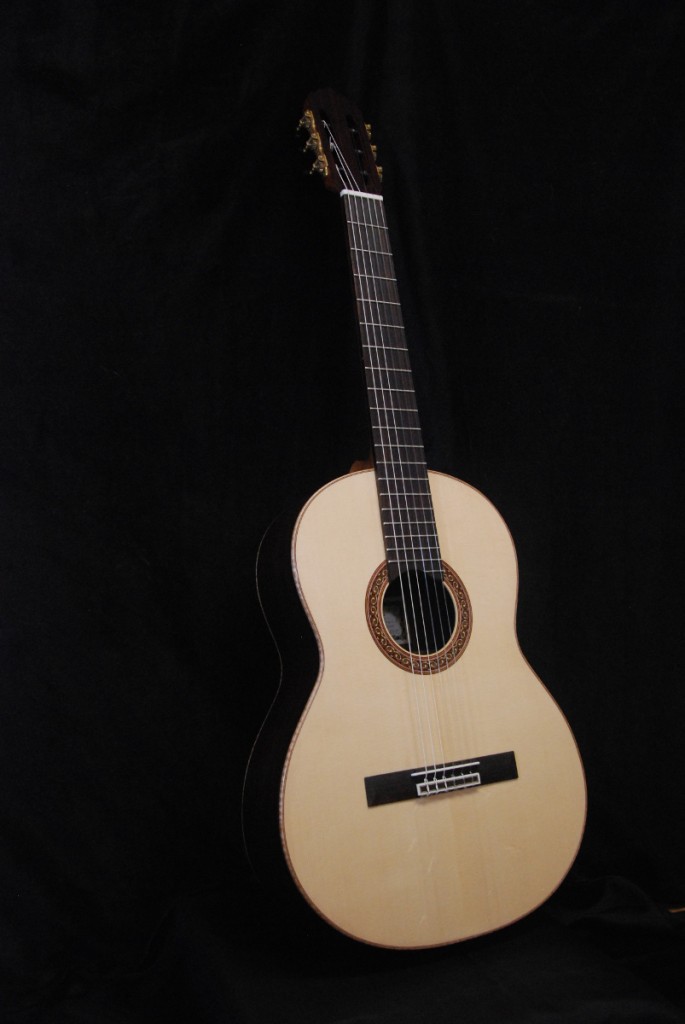 Close up of upper bout.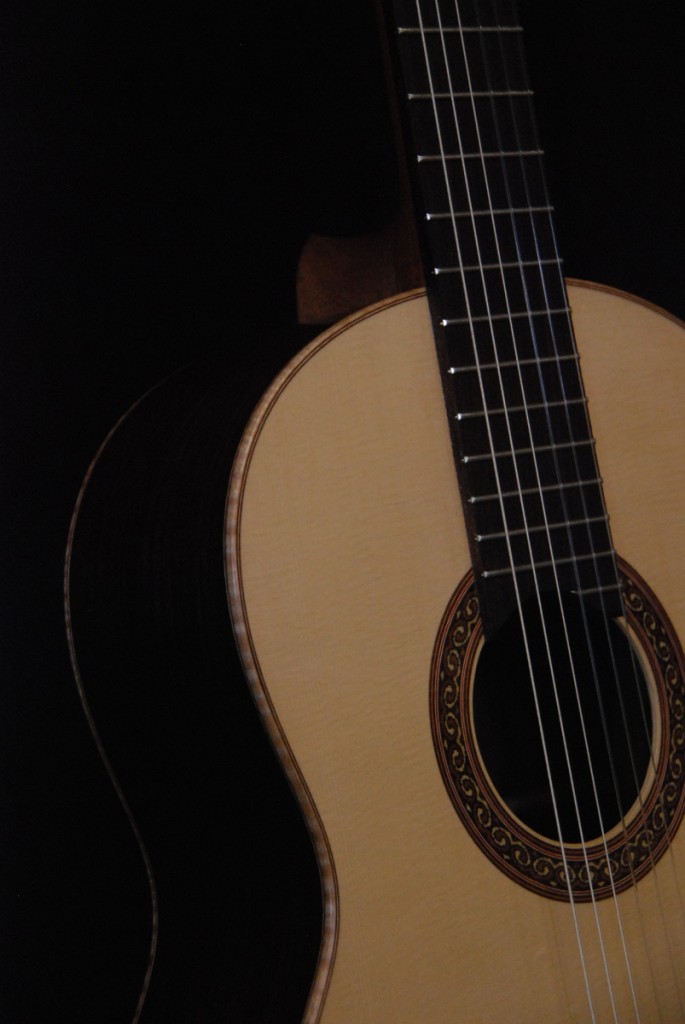 Super tight medulary ray curls in the spruce top all over the full top.  Bridge has ledge on tail to keep string tails off soundboard.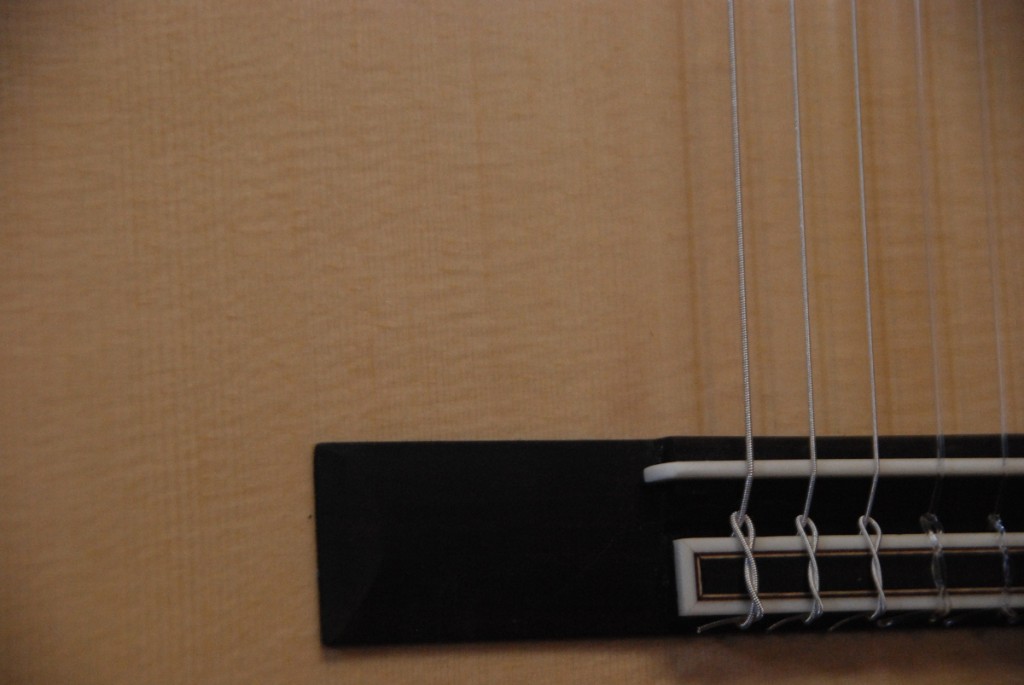 A few small "bear claw" grain structures on the lower bout below the bridge.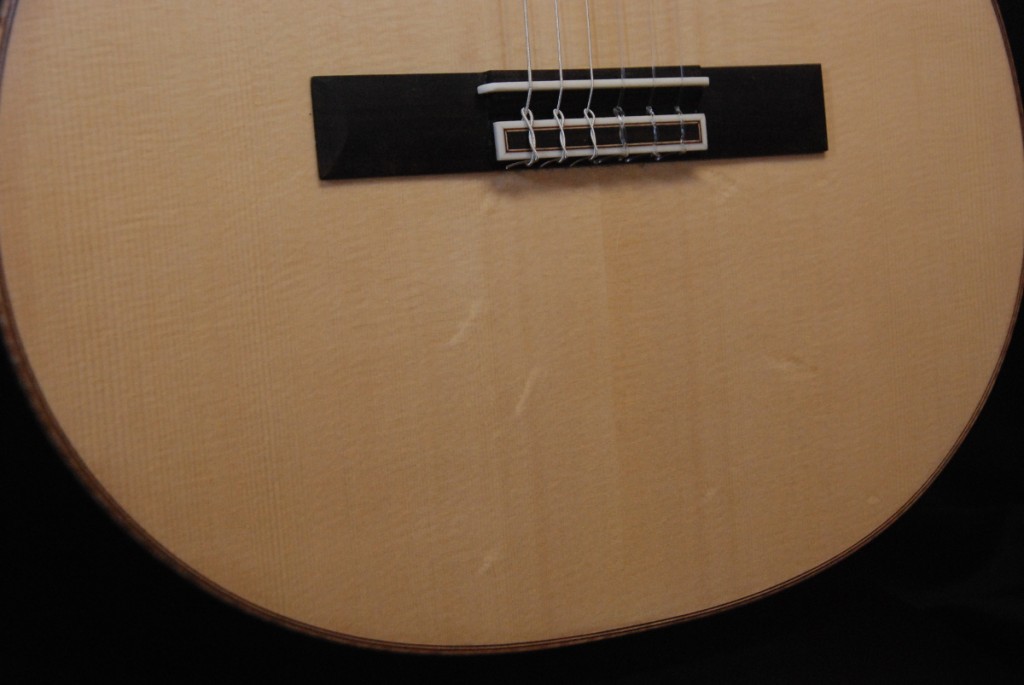 Close up of rosette and fingerboard.  Custom rosette designed and built by me.  Soundboard true color is just a bit darker than this picture (much lighter than the above pictures).  It is so difficult to capture the actual color of a spruce top via photography.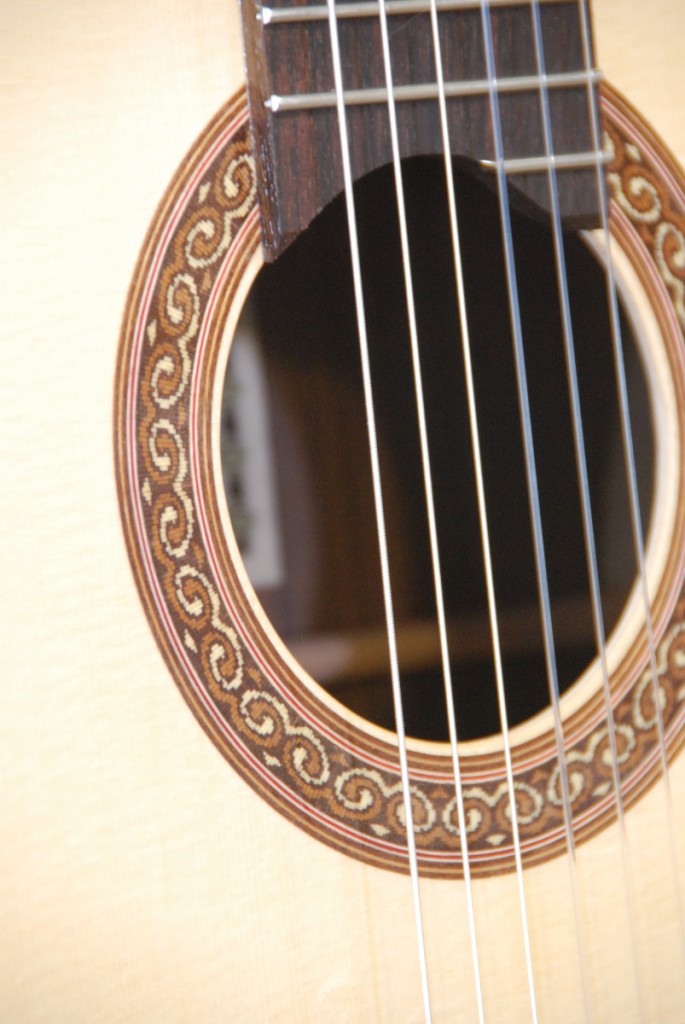 Indian Rosewood headplate.  Gotoh premium tuners with black rollers and bearings on the end to make tuning easy and accurate.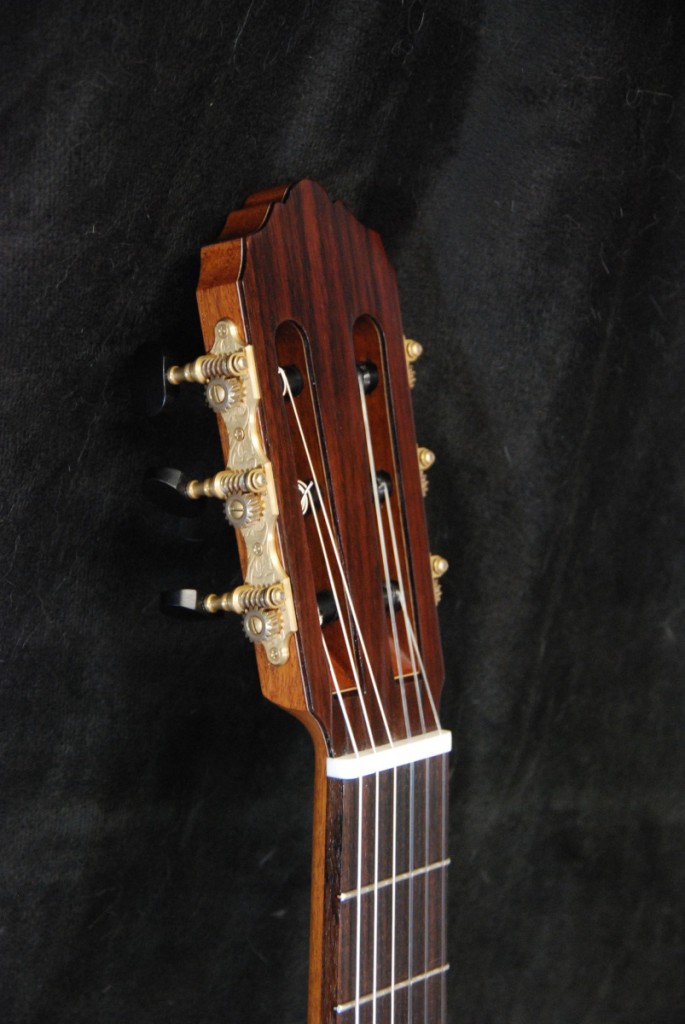 Honduran Mahogany neck.  This gives just enough mass for a good sustain without affecting the balance of the instrument.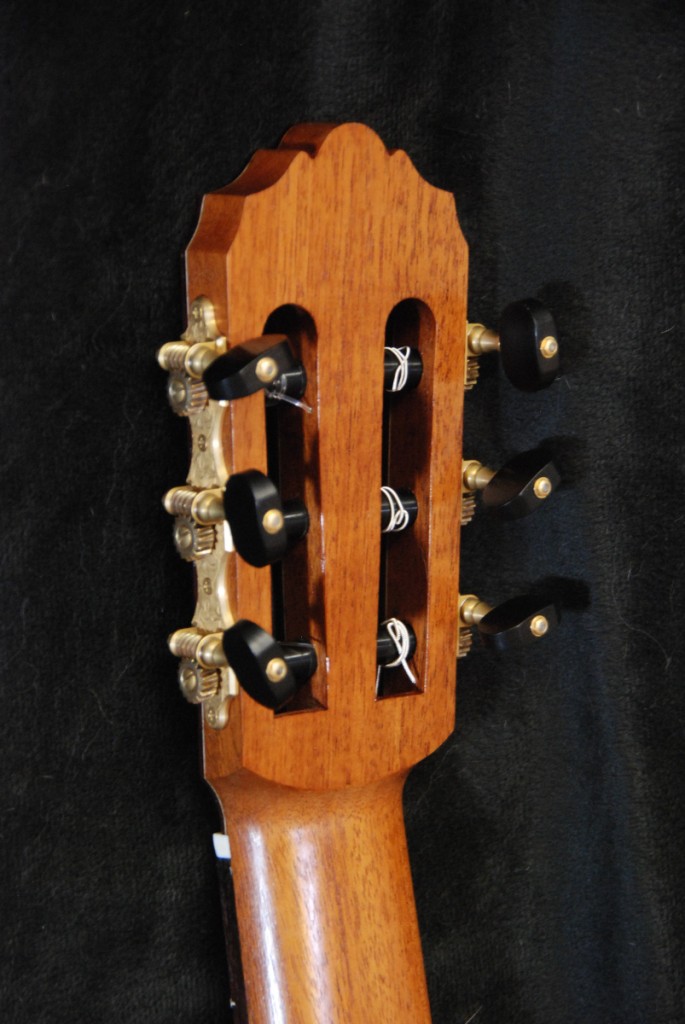 Indian Rosewood fingerboard with small shell dot marking 7th fret
French polish shine on the Indian Rosewood back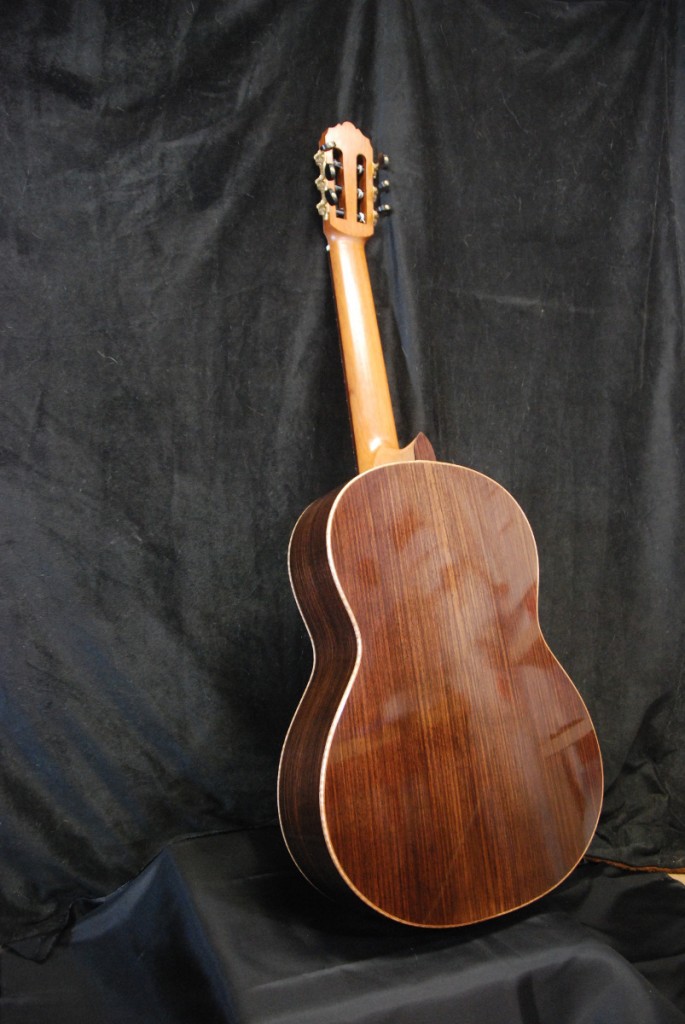 Close up of curly Maple binding and purfling on sides.