Number 8 is a commission for a good friend.  He wanted me to pull out all the best woods in my stash, and I fulfilled that request.  This one has:
Engleman Spruce top with massive amounts of bearclaw figure
The darkest Amazon Rosewood set for Back and Sides that I've ever seen
Matching Amazon Rosewood fingerboard and head plate.
Honduras Mahogany neck
East Indian Rosewood bridge
650mm scale length, 52mm nut width, 43 mm center to center string spacing at nut
Partial 20th fret for upper 2 strings
Ramirez inspired asymmetrical bracing
Sold (commission)
Here's a link to a few sound clips played by myself on this instrument (sorry I'm not a better player!)  Recorded on a Tascam DR-40 without any equalization or modification. The music player works well with most browsers, but oddly doesn't work with Internet Explorer 11.
CL008 Sagreras studies Volume 3, Lesson 1 (first half):
CL008 Sagreras studies Volume 2, Lesson 8 (first half):
CL008 Sagreras studies Volume 2, Lesson 10 (first half):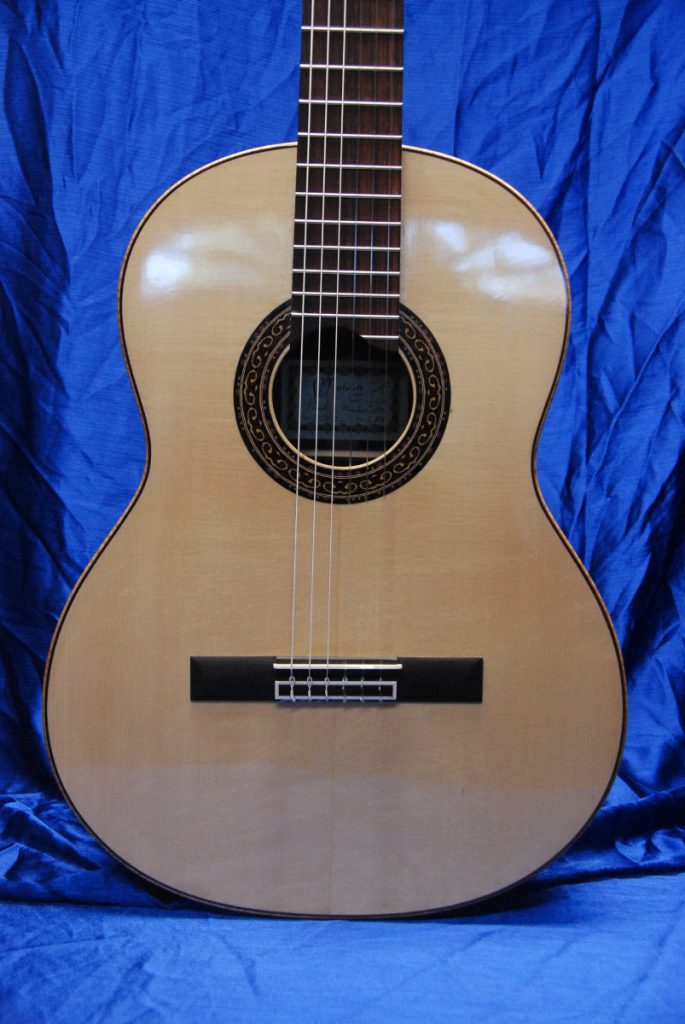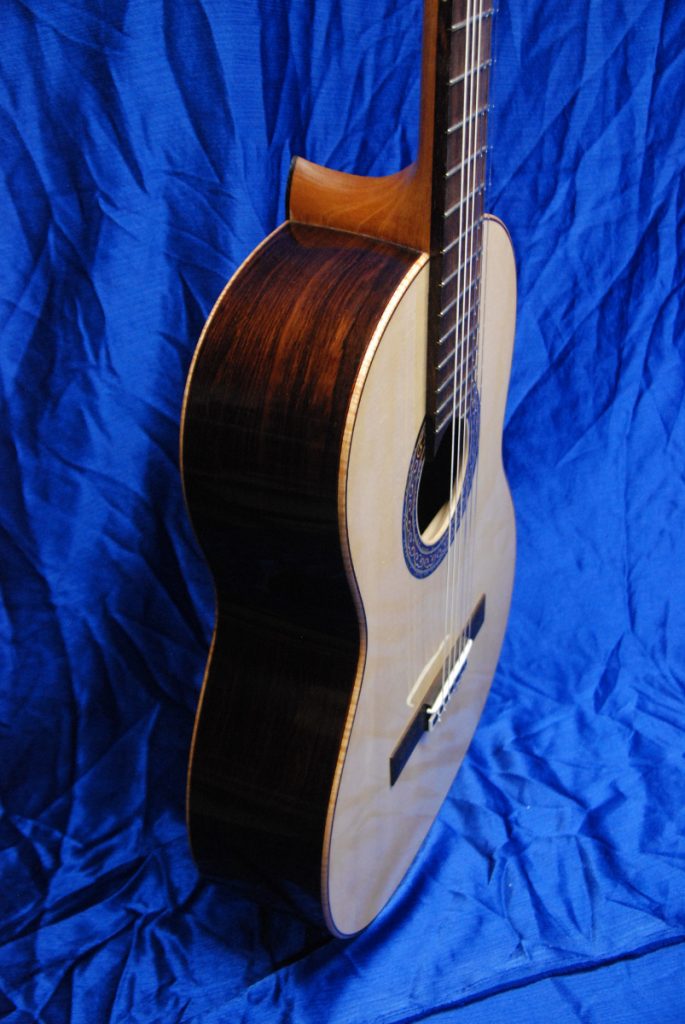 Massive amounts of bearclaw figure in this superior grade Engleman Spruce top.  If I could find more of this, I would buy as much as I could!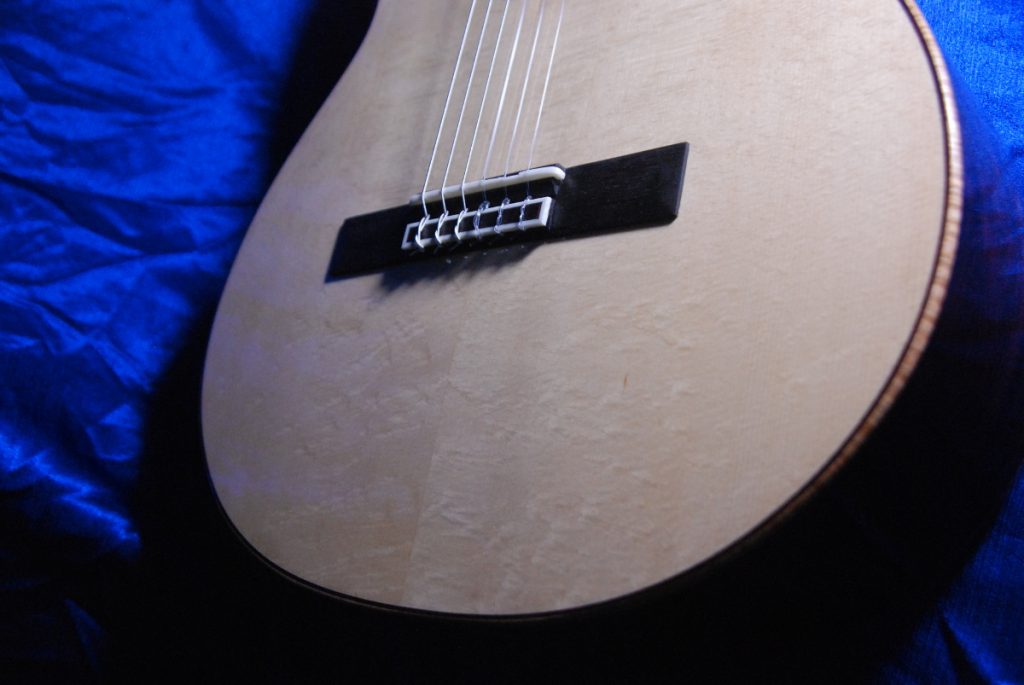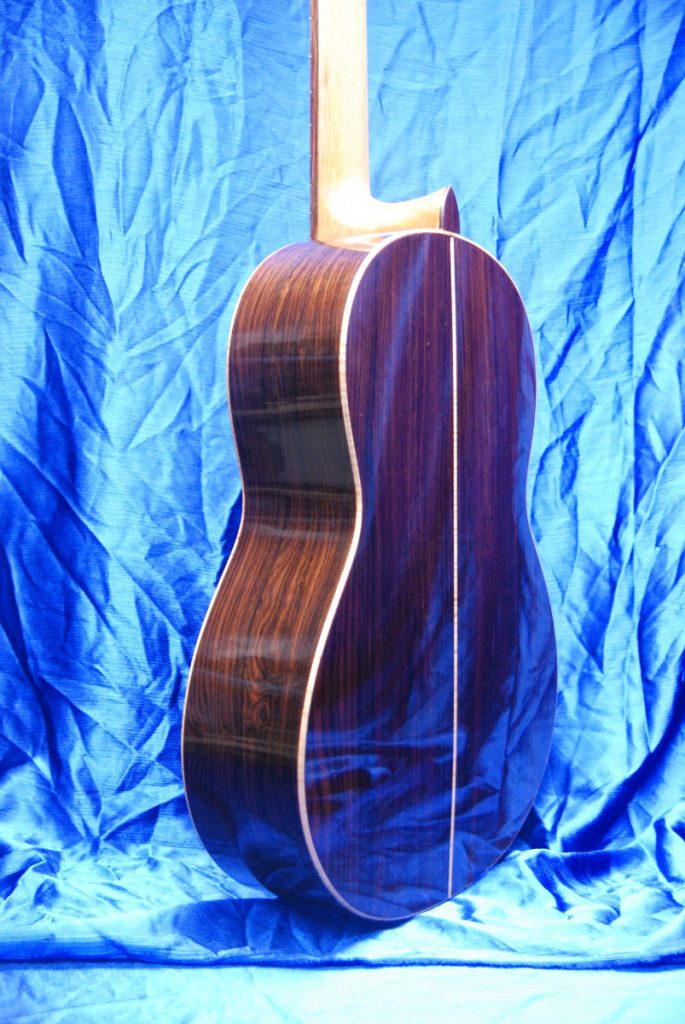 A custom rosette for my good friend.  The symbols around the edge of the rosette are in Morse code.  The inner band is my customer's name, and the outer band has my name.   I thought it would be great to symbolize our friendship over many decades by having us together on this instrument:
Very subtle Black/Red/Black purflings on this one: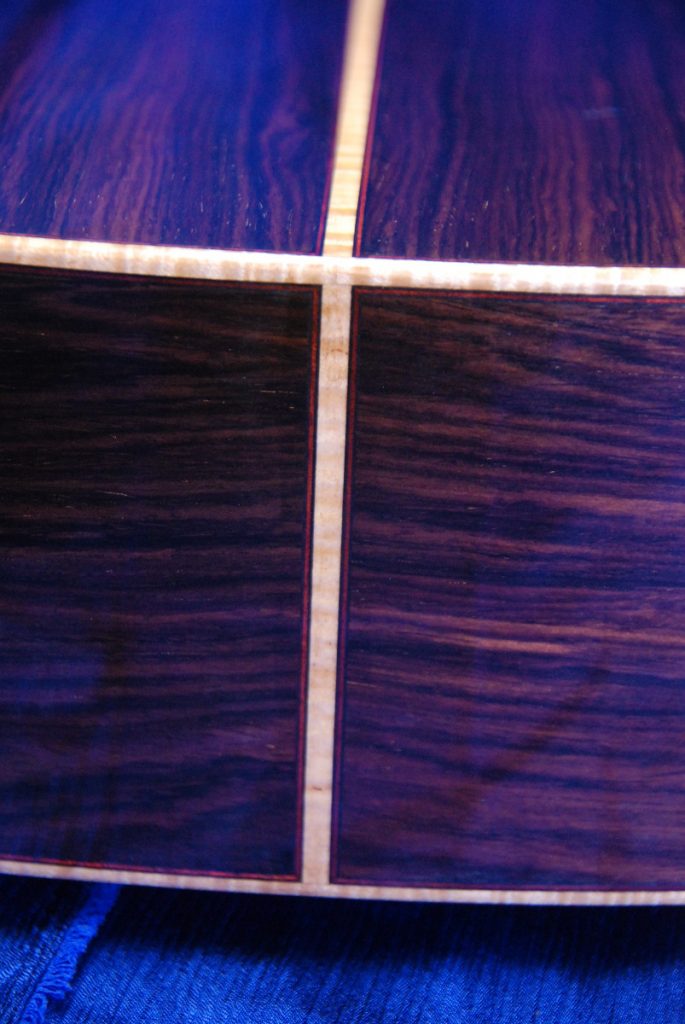 Gotoh Premium tuners (my favorite):
This picture most closely captures the actual color of the Amazon Rosewood back and sides.  They are very dark chocolate colored: